"Only from the Vision we can identify the Strategic Objectives."
We use Strategy, Creativity and Technology to reach market uncovered needs, upcoming opportunities, to give you new points of view, to deliver the most efficent strategy to built and growth of your Awareness, Visibility and Value.

AT IBC WE BELIEVE IN PEOPLE
"One Philosophy, One Team, One Direction, One Way, One Brand."
We provide a wide team of professionals with different and complementary backgrounds able to create products, services, behavior, communications and environment to connect people and brands in meaningful, holistic and coherent ways.
E

XPERIENCE and 

E

XPERTISES
E

XPERIENCE and 

E

XPERTISES
"All Actions we ever take become a part of external positioning and are always consistant."
We use the most efficient tools to create, launch and implement the assets you need to create a successful business and to achieve your goals. Form CREATE AWARENESS and VISIBILITY to INCREASE your Value and BOOST your TURN OVER, we support you in:
Brand Creation & Definition‣
Identity Creation & Definition‣
Brand & Licensing Management‣
Brand & Licensing Extension‣
To-Market Strategy‣
Product Design‣
Naming, Branding & Packaging‣
Social Engagement‣
Ethical Values Definition‣
End-Customer Experience Strategy
GROWTH IS MADE BY MANY DIFFERENT THINGS, AND WE CAN SUPPORT YOU, YOUR BUSINESS, YOUR BRAND AND YOUR COMPANY IN ALL OF THEM.

‣Want to launch your Brand?
Be in the right place at the right time is the key of the success. With a correct Brand Strategy you can achieve the best results with the most efficient investment and the shorter time line. We support you in all the above aspect with an holistic approach and a wide range of skills to cover all the aspects of a good Brand Launch strategy.
‣Want to be more visible?
Having the best product is never enough. The Market has now new rules and new channels of communication and sales. To be into these channels in the proper way is a must if you want to be successful in the Market as well as get the maximum redemption from the Brand and empower its awareness. Our team knows and manage all the most advanced instruments to reach the first position with the best tailor made strategy.
‣Want to empower your Brand voice?
A powerful Brand Identity marketing and communication will let you identify, recognize and distinguish your company in a global competition and will help your clients to be connected with your Brand, creating a strong and long-term relationship based on Brand's trust.
CREATE YOUR AWARENESS
INCREASE YOUR VISIBILITY
CREATE YOUR AWARENESS
INCREASE YOUR VISIBILITY
‣Want to maximize your Brand Management?
No matter if fast growing Brand or established player of the Market, every Brand needs to be managed properly. With our analysis tools and our expertise we are able to take a real picture of the state-of-the art business, to evaluate it and to set up a management process that fits all your needs and that can lighten your structure and reduce your fixed costs.
‣Want to provide to your Brand a more organic growth?
Growth is not only a question of opportunities, is also a matter of looking in the right direction. We start from the Brand Identity and core to evaluate and study the more coherent Brand Extension opportunities, keeping in mind that as much coherent is the Brand Extension as this will add its effect to the other actions of the Brand amplifying results and maximizing redemption.
‣Want to diversify your business?
Core business is safe, healthy and wealthy, so this is the moment to look at new horizons and invest into new opportunities. But always with a strategy. We support you in finding the better opportunities according to orientation and budget. From putting on paper to find the proper partners and expertise to realize the project, we follow you step by step into new business and opportunities.
‣Looking for your next Brand?
You want to license or purchase a Brand to boost your turn over. We support you with analysis and market research to scout, select and finalize license or acquisition for the most suitable Brand to your company needs and goals.
‣Want to increase your Brand Equity?
You want to find licensee partners to increase your brand equity. We support you with the creation of a strategic Brand extension plan as well as in the scouting and selection of a proper licensee partner that fits with your needs and goals.
‣Want to maximize your Brand efforts?
Numbers are always fuel for creativity and innovation. It is always very important to mximixe your investment in order to increase margin and create equity to invest in your growth. The most quick way is to make your process more efficient focusing on activitiest that allow you to increase income keeping or reducing costs. We scan your Brand activity and provide a strategy that fits perfectly.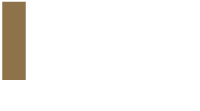 LUGANO MAIN OFFICE‣
6900 Lugano – Switzerland
Via Maggio 1/c – Palazzo Botta
Ph: +41 91 2257485
Hong Kong Central Plaza
35/F Central Plaza, 18 Harbour Road,
Wanchai, Wanchai