WE ARE LICENSING SPECIALISTS.

Our talented team builds strategic alliances and long term partnerships between brand owners and licensees.
We bring brand owners to increase their brand value and licensees to increase their own business.
We have strategic vision, solid marketing experience, product development expertise, commercial and communication know-how and tactical knowledge.
Our company is based in Switzerland and has a worldwide network.
COMPANIES ARE LIKE THEIR PEOPLE.
THEIR BRAND REFLECTS THEIR PROMISE.
"The more integrated the perspectives, the stronger the individual is and the more credible their promise. Like individuals, a strong company needs to integrate its perspectives in order to reflect a strong company Brand or Promise – it needs to show a Company's soul."
Our mission is to build and empower Companies to achieve their goals and keep their promise.
By creating unique profiles, highlighting distinctive qualities and identifying a solid base of customers, our goal is to provide outstanding values for your business.
"Only from the Vision we can identify the Strategic Objectives."
We use Strategy, Creativity and Technology to uncover specific market needs and potential opportunities, to help the Company thinking out of the box and to develop the most efficient strategy to build and growth of Company image and visibility.

IBC BELIEVES IN PEOPLE
ALL STEPS WE TAKE ARE PART OF A CONSISTENT
AND WELL BALANCED STRATEGY.
We are a team of professionals with a broad range of expertise to meet your needs. We create products, provide services and open communication channels . Our network connects people and brands in meaningful and holistic ways.
OUR BRAND MANAGEMENT IS BASED ON THE USE OF LICENSING AS A MARKETING STRATEGY
Licensed products are nowadays more and more representatives and ambassadors of the content, identity and values of the Brand and we manage very carefully the choice of partners. Each project is entrusted to a dedicated IBC team made of:
Marketing and licensing strategists

Style guide and products designers

Project coordinators

Agents and agents supervisors

Retail & e-commerce executive advisors

Contracts and anticounterfeiting experts

Licensing specialist accountants

Any expert for specific technical support
CUSTOMERS DECIDE TO MASTERLICENSE THEIR BRAND TO IBC TO MANAGE RISKS, GAIN INTERNAL KNOW-HOW, AND IMPROVE BUSINESS PROFITABILITY AND EFFICIENCY.
For our customers masterlicensing or outsourcing specialized licensing functions gain access to additional knowledge and expertise.
Customers decide to masterlicense their Brand to eliminate complexity and remain focused on their core competencies, to realize cost savings and better cost control, and to get almost immediate performance and efficiency.
We can perform specific projects both on a long or short term basis, for example until the project is started and performing, until appropriate culture is embedded in the client key functions and leaders, until every staffing fluctuations has settled.

CREATE YOUR AWARENESS
INCREASE YOUR VISIBILITY
CREATE YOUR AWARENESS
INCREASE YOUR VISIBILITY
CREATE YOUR AWARENESS
INCREASE YOUR VISIBILITY
CREATE YOUR AWARENESS
INCREASE YOUR VISIBILITY
‣Want to launch your Brand?
Being in the right place at the right time is the key of the success. With a correct Brand Strategy you can achieve the best results with the most efficient investment and the shorter timeline. We support you in all the aforementioned steps , having a wide range of skills covering all the aspects of a strong Brand Launch strategy.
‣Want to be more visible?
Having the best product is not enough. The Market has now new rules and new channels of communication and sales. To be properly connected and be truly embedded in these channels is a must if you want to be successful. Our team knows and manages the most advanced tools and techniques to reach the best position with a tailored strategy.
‣Want to empower your Brand voice?
A powerful Brand Identity marketing and communication will let you identify, recognize and distinguish your company in a global competition and will help your clients to be connected with your Brand, creating a strong and long-term relationship based on Brand's trust.
‣Want to maximize your Brand Management?
No matter if you are a fast growing Brand or established Market player, every Brand needs to be managed properly and on an ongoing basis. With our analytical tools and our expertise, we are able to take a real picture of the state-of-the art business, to evaluate and devise a management plan that fits all your needs while optimising your processes and reducing your fixed cost base.
‣Want to provide to your Brand a more consistent growth?
Growth is not only a question of opportunities, is also a matter of looking in the right direction. We start from the Brand Identity and core to evaluate and study the most coherent Brand Extension opportunities, keeping in mind that the more coherent the Brand Extension is, the greater the effects will be on the Brand, thus improving the Company's results.
‣Want to diversify your business?
When the core business is healthy and wealthy, this is the exactly the time to explore new horizons and invest into new opportunities. We assist you in finding the best opportunities according to your direction and business scope. From designing the strategy to identify the proper partners to realize the project, we implement the plan step by step to bring new business and opportunities.
‣Looking for your next Brand?
If your goal is to license or purchase a Brand to boost your turnover, we support you with a Market research and analysis to scout, select and finalise license or acquisition for the most suitable Brand for your company needs and goals.
‣Want to increase your Brand Equity?
If your goal is to find licensee partners to increase your brand equity, we support you with the creation of a strategic Brand extension plan. We will scout and select the most reliable licensee partners that match your needs and goals.
‣Want to maximize your Brand efforts?
Economic growth is always fuel for creativity and innovation. It is critically important to maximise your investment to increase margins and create equity to invest in your growth. The fastest way to make the process more efficent is to focus on activities that allow to increase income while mantaining or reducing your costs. We scan and review your Brand activity and profile the perfect strategy that meets your goals.
OVER THE PAST 25 YEARS, OUR TEAM HAS BEEN WORKING WITH SOME HIGHLY PROMINENT BRANDS, SUCH AS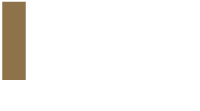 Viale Carlo Cattaneo 21
6900 Lugano
Switzerland
Via Giulio Vicari 10
6900 Lugano
Switzerland
1117 State Street
93101 Santa Barbara
US – California
21654 Bedford Drive
48167 Northville
US – Michigan
@GlobeGroup
Suite A303, Building 5
Dubai Design District
U.A.E – DUBAI
1201, Kirim Bldg
42 Seocho-daero
78-Gil, Seocho-Gu
06626 Seoul – Korea
Hong Kong Central Plaza
35/F Central Plaza
18 Harbour Road
Wanchai