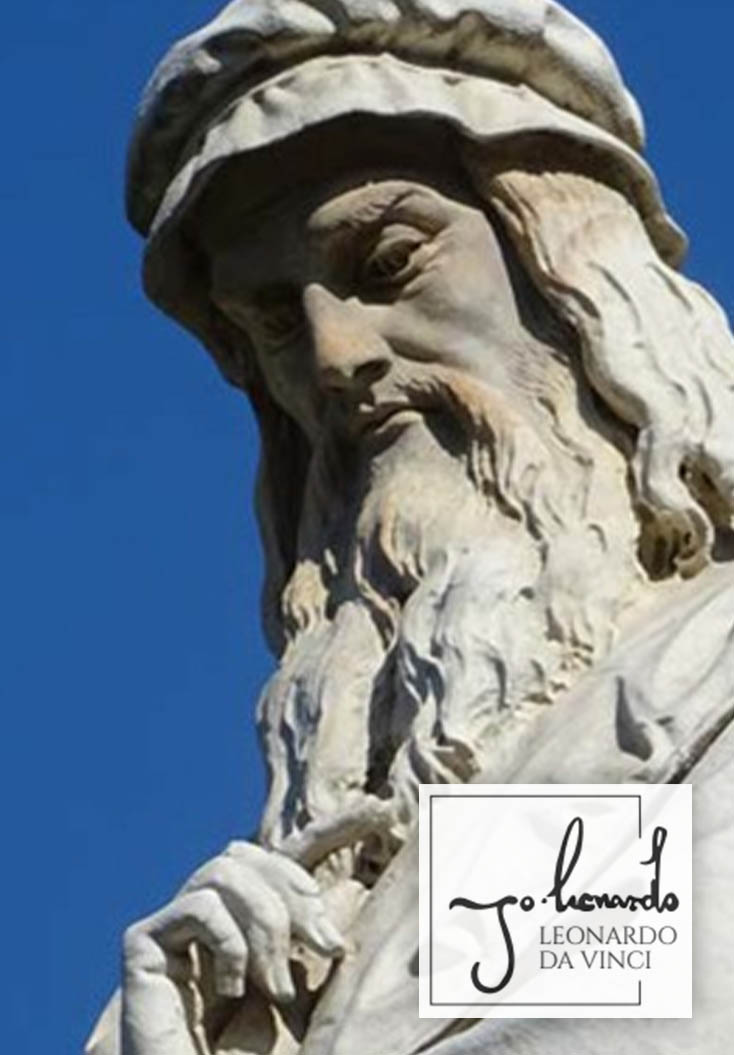 Leonardo da Vinci
INVENTOR, ARTIST, GENIUS…
The first Italian designer ever with a penchant for being incredibly  ahead of his time. He didn't just invent new things, he also came up with concepts  and designs which took centuries for mankind to implement and develop.
A visionary who merged art and science to perfection.
The first modern designer of all times.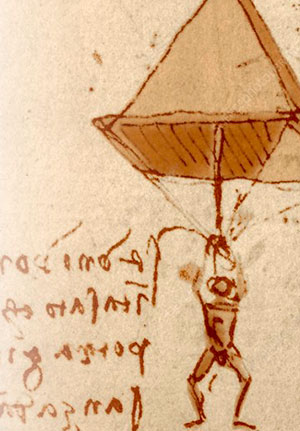 Codex Atlanticus
Codex Atlanticus is the most important Leonardo da Vinci work as an artist, scientist and engineer, and covers his entire life from 1478 to 1519.
The 1119 sheets deal from mechanics to hydraulics,  from mathematics to architecture, up to his most  famous inventions of flying machines, up to the first parachutes, the first car (his self-propelled wagon), the first lifebuoy to swim safely, …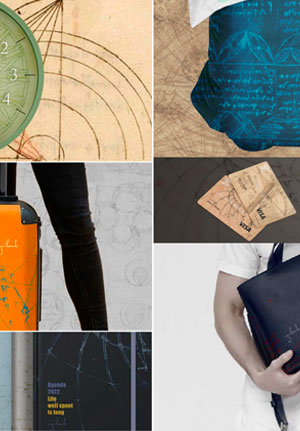 Be inspired
Color, details, attention to design, love and fruition  for art, collectability are the strengths that inspired  the visuals shown on the following pages.
These inspirations make it clear how Leonardo's  extraordinary drawings could be developed on  products for very different product categories.
From fashion to interior design, from homeware  to the most advanced technological products,  the Codex Atlanticus designs are a great option  of beauty and functionality to give character  and personality to your collections.