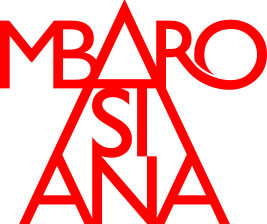 ©Veneranda Biblioteca Ambrosiana, Milano  |  courtesy: camerAnebbia srl

MORE THAN 24 ROOMS, 300 PAINTINGS, THE ENTIRE LEONARDO DA VINCI CODEX ATLANTICUS
The Biblioteca and Pinacoteca Ambrosiana was founded in Milan in 1607. 
It is the first library ever to be open to anyone who could write and read.
Galileo Galilei used to attend it for his studies.
The pInacoteca is made of 24 rooms to admire 300 of the most extraordinary masterpieces of all time, such as Leonardo's Music, Caravaggio's Basket of Fruit, Raffaello Sanzio's preparatory cartoon for the School of Athens, Tiziano's Adoration of the Magi, Botticelli's Madonna of the Pavilion and Jan Brueghel's  Vases of Flowers, "The Kiss", painted by Hayez in 1859, a symbol of Romanticism and the Romantics.
Click on images to enlarge